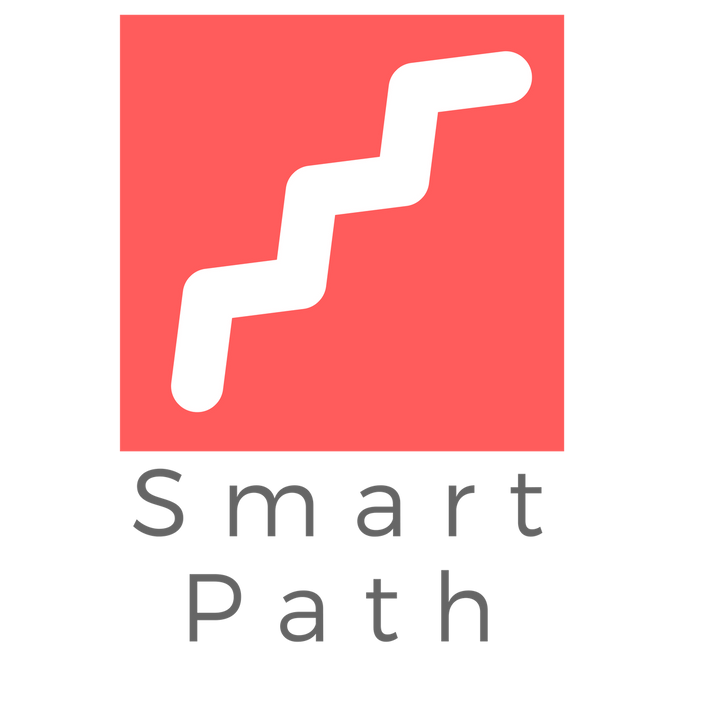 SmartPath Small Firm Training
1-on-1 help to significantly increase your revenue
How this process can help you build the firm of your dreams:

• Personal, 1-on-1 help (via phone or Skype) to implement the proven 6-week process for significantly increasing your revenue without losing clients.
• All the tools, guidance, and strategies needed so you know exactly what moves to make and where to focus for the fastest possible growth.
• Learn exactly how to create automatic recurring revenue products (based on what you're already doing) so you'll never have to worry about cash-flow in your practice again.
How the process works:
Enroll.
Within 24 hrs we'll reach out and set up a time to discuss your specific needs & goals.
We guide you through our proven 6-week process to overhaul your revenue.
Don't waste your time re-inventing the wheel when you don't have to.
If you're finally ready to make real changes and want to fast-track your results, this special program is for you.
How your life will be different after the process:
- No more stressing about your cash flow | By the end of the program you'll have a monthly recurring revenue product, based on the value you're already providing for clients. You'll show up to work at the beginning of the month and already have money automatically hitting your account.
- You'll discover what your clients really want from you | Once you understand what value clients really want, it will be significantly easier for you to give it to them and charge a premium for it.
- You'll only have to work with clients you really like & enjoy | You'll better understand who your ideal clients are (and why) and you'll be generating enough revenue to off-load the clients you don't want to work with.
- You can work less and take home more profit | We'll teach you exactly how to increase your revenue for each client on your roster so you can work with fewer clients and take home the same or even more profit.
Reserve your spot today!

Your Instructor
William is the co-founder of TaxPro University & SmartCenter. He has spent the last 8 years advising tax & accounting firms on how to grow their businesses & implement systems to make life easier. Will is a huge Lakers fan and lover of technology and waffles.
Frequently Asked Questions
How can I know this program will work for me?
All of the strategies, secrets, and concepts we use in this program have been time-tested and proven by all the firms across the country we've worked with. These firms range in geography, size, employee count, and every other variable you can think of. In addition to that, because we work 1-on-1 with you throughout the entire process, each step in the program is tailored to your specific needs.
What makes the Double Your Fees Program different from "consulting" products other people offer?
Most consulting engagements marketed to small firms are too expensive and don't guarantee their results. More importantly, the actual content of the engagement is based loosely on very fuzzy concepts that may or may not be applicable for your specific situation. The Double Your Fees program is in no way generic consulting. Rather, it's a specific set of proven action steps that when understood and applied in a small firm, will create a very specific set of results – significantly increasing your overall revenue-per-client and tangibly decreasing your level of stress.
What happens during the coaching sessions?
The sessions are where we spend 1-on-1, uninterrupted time together. They're typically 90-minutes long and happen via phone or video conference. During the sessions, we guide you step-by-step through our process and explain in detail what needs to happen so you can significantly increase your revenue in the next 90-days and beyond. Much of the time in the beginning sessions will be devoted to getting to know you and all the different aspects of how your firm operates. This knowledge will translate into the specific recommendations we make throughout the process.
How will I actually implement everything I learn from the Program?
At the end of each session, we'll create a list of action items. Some of these items will be for us to complete, some of the items will be things only you can do. Once all of the action items are complete, you will have implemented the key concepts from that session and we'll be ready to move on to the next step.
Are you guaranteeing that I will double my current top line revenue in the next 90 days?
No, but we are guaranteeing that you will be happy with the results after you finish the program. Your specific revenue increase will be based on the type of value you can provide to your specific clients. Increasing your revenue by 200% or more by next tax season is totally possible, but our guarantee is that in the next 90 days (if you fully complete the program & implement our strategies in the way we guide you) you will be completely satisfied or we'll give you your money back. There is absolutely no risk.
Can my business partner or someone else in my firm join the sessions?
Absolutely! We encourage all members of the firm that have control over making key decisions to be involved in the process. However, we know exactly what it takes to make big changes in a short amount of time, so if we sense someone is holding back the necessary process, we'll make sure we let you know.
Why are you offering this program now?
Although we've worked with many firms directly helping them grow their businesses, the majority of our time is spent supporting & educating firms via our SmartCenter software, our Blog, & TaxProU. Firms love this education & support, but some have expressed a genuine desire for more "hands-on" help so they can reach their goals faster. We see how quickly changes are happening in this industry, so we want to help as many firms as possible profit from these changes and experience the level of success we know IS possible. Our Double Your Fees Program is the best & quickest way we can really move the needle for a firm that's tired of working hard and not seeing the results they really want.
What do I need to do to make sure I get the best results from this program?
First, you have to be completely open and honest with us when we ask you questions. We will never share or expose anything you tell us during our coaching sessions, so we need absolute transparency from you. Second, you have to listen to us. Your current level of success is based on what you've been doing up to this point. We can't help you break through to a higher level of success if you don't listen to us and are willing to make some changes. Third, you have to be open to some concepts that might be foreign to you or take you outside your current "comfort zone". This is your business, so you'll always have the option to not do anything we suggest. But, if you want to realize serious growth in your firm in a short amount of time, you'll have to be open to stretch in some specific ways that will ultimately get you to where you want to go.
Remember, this program comes with our complete satisfaction guarantee - you'll be completely satisfied with your results or we'll return your entire investment.
There is absolutely no risk.
If you want to be one of the 20 firms who get access to this special workshop, please act fast before all the spots are gone!